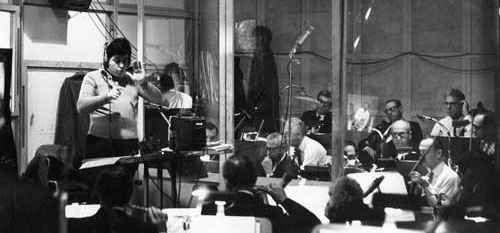 The Joe Raposo Music Group (JRMG) represents the music of Joe Raposo, whose work includes The Sesame Street Theme, Sing, It's Not Easy Bein' Green, There Used To Be a Ballpark, The Three's Company Theme, Here's To The Winners, The Electric Company, and C is for Cookie.
JRMG administers copyrights held by Joe Raposo's collection of ASCAP and BMI affiliated publishing companies.
Jonico Music, Inc. (BMI)
Instructional Children's Music, Inc. (ASCAP)
Green Fox Music, Inc. (BMI)
Stage Harbor Publishing, Inc. (ASCAP)
Muppet-Jonico, Inc.(ASCAP)
Sing Music, Inc. (BMI)
Wizzybus Music, Inc. (BMI)
Green Duck Music, Inc. (BMI)
JRMG is managed by Pat Collins Sarnoff and Nick Raposo.
Please contact us at: info@raposogroup.com